In 1995 Brecht and Tom De Vos decided to take their interests in electronics and effect lighting to a more serious level and started De Vos Systems (DVS)

DVS designed and produced small computerised light controls. As the local market was not large enough for this activity, DVS also started renting light and sound for events.Since the event business was a more challenging one than the light control business, DVS abandoned the latter and focussed on its event experience. Since the stress in the corporate mission always had been innovative and spectacular concepts, DVS changed its name to Concept Lighting Event Services in 1997.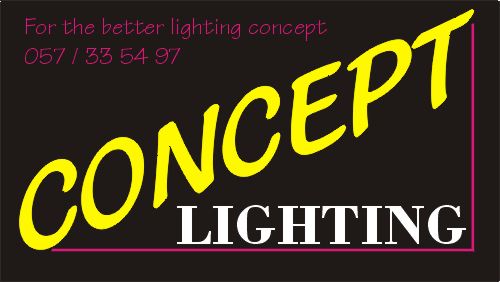 In 1999, Concept Lighting opened in Heverlee, near Leuven. With the experience of those years, we decided to align the structure to the different activities we were active in, so in 2001, the company was split in three parts: Event Services (the original total event concept creation and support), Fixed markets (architectural and other installations) and Short Term Rental.
Along with this, the logo was reviewed another time